VAP Property Surveys, Posts and Fencing Services Saancihton, BC

Looking for a fence installation and are unsure of where the property pin and boundries are? No problem! We have you covered.
► Steps for Fencing:
Step 1: Contact us for a free quote on a survey or fence/post install. Call David at 250 507 6421.
Determaine the number of panels needed.
Step 2: Determine if you need a survey and we can refer you to our qualified BC Land Surveyor
Step 3: Choose a fence panel and design

Step 4: Upon delivery of the panels, we quickly, professionally install the posts, attach the panels and clean up.
Step 5: Enjoy your new fence, & get your included aerial photos of the new fence boundries.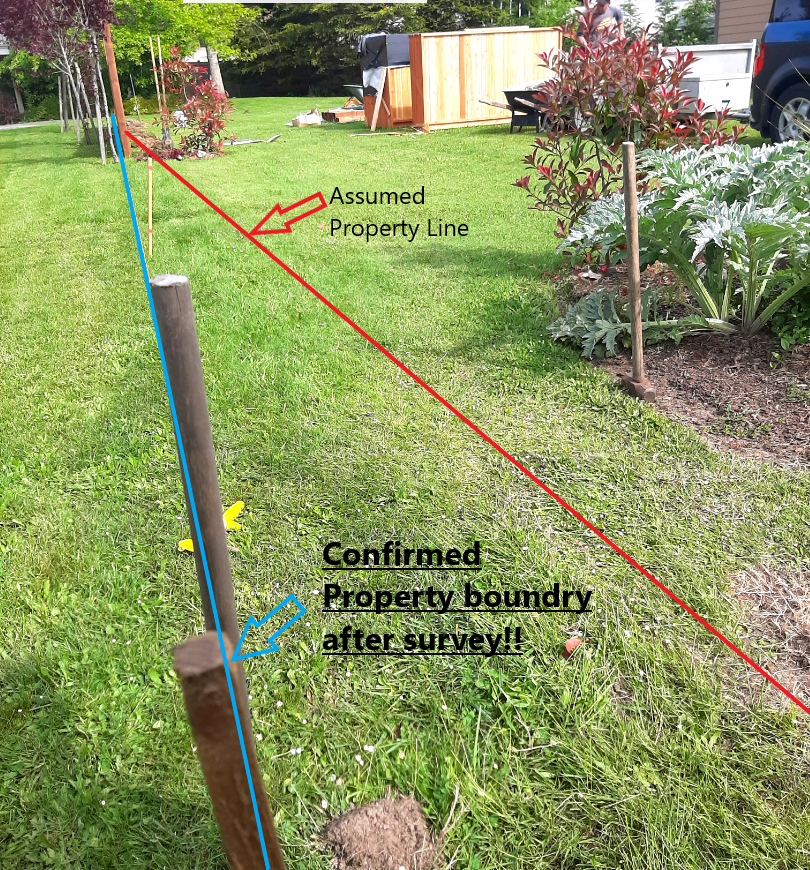 ► About our fencing and survey services:
Having a good and solid fence will increase your property value, add privacy and security, keep pets safer, improve landscapes, reduce noise pollution and much more.
A solid fence with a survey will also remove any ambiguity concerning where the property boundaries are and prevent encroachments.
Surveys for property pins are especially important in the case where the pins are missing, displaced and/or cannot be found as the case with a previous job.
This photo (left) demonstrates a case of a panhandle lot which gained well over a foot (from the presumed fence line) for the homeowner when a survey was completed by our professional team
Thankfully, this was completed before a fence was installed and proved a good investment!
► Our team of fencing installers are experts, love their work, and the contractor has over 20 years experience in fencing in all conditions.
We are are ready for any project and in almost any weather conditions year round! Call us at 250 507 6421 for a free quote

► Replacing an existing fence or want to do a repair? Let your estimator know and he will give you a free quote.