Boat Charters with Drone Services.
Customers are now able to hire our commercial boat, captain and have drone photography services all at the same time!
The boat is equipped to serve as a launch platform for our certified drones to capture aerial footage. The final result is we are able to get great footage from places we could never access on land. We have conducted many flight from the boat safely with complete sucsess!
The boat captain is Transport Canada marine safety certified (SVOc) and Advanced drone pilot licensed as well.
We specialize in the following:


-

Gulf Island footage of parks or private real estate properties

-

Beach surveys, mapping and environment hazards

-

Footage of small boats, marinas, log booms and other larger vessels

-

Practical marine safety and small craft training

-

Drone pilot training for operations on vessels
Based out of Sidney and Saanichton, BC


Experience our legendary, seaworthy Hourston Glasscraft equipped with a hard top, new GPS chart-plotter, porta-pottie, certified life-jackets, and an efficient, smoke free, environmentally friendly 4-stroke, EFI Yamaha motor.
We are also able to easily transport the boat and trailer to various specific launch points on Vancouver Island as required by our customers.


COVID infectious control procedures in place including the use of masks and hand sanitizer.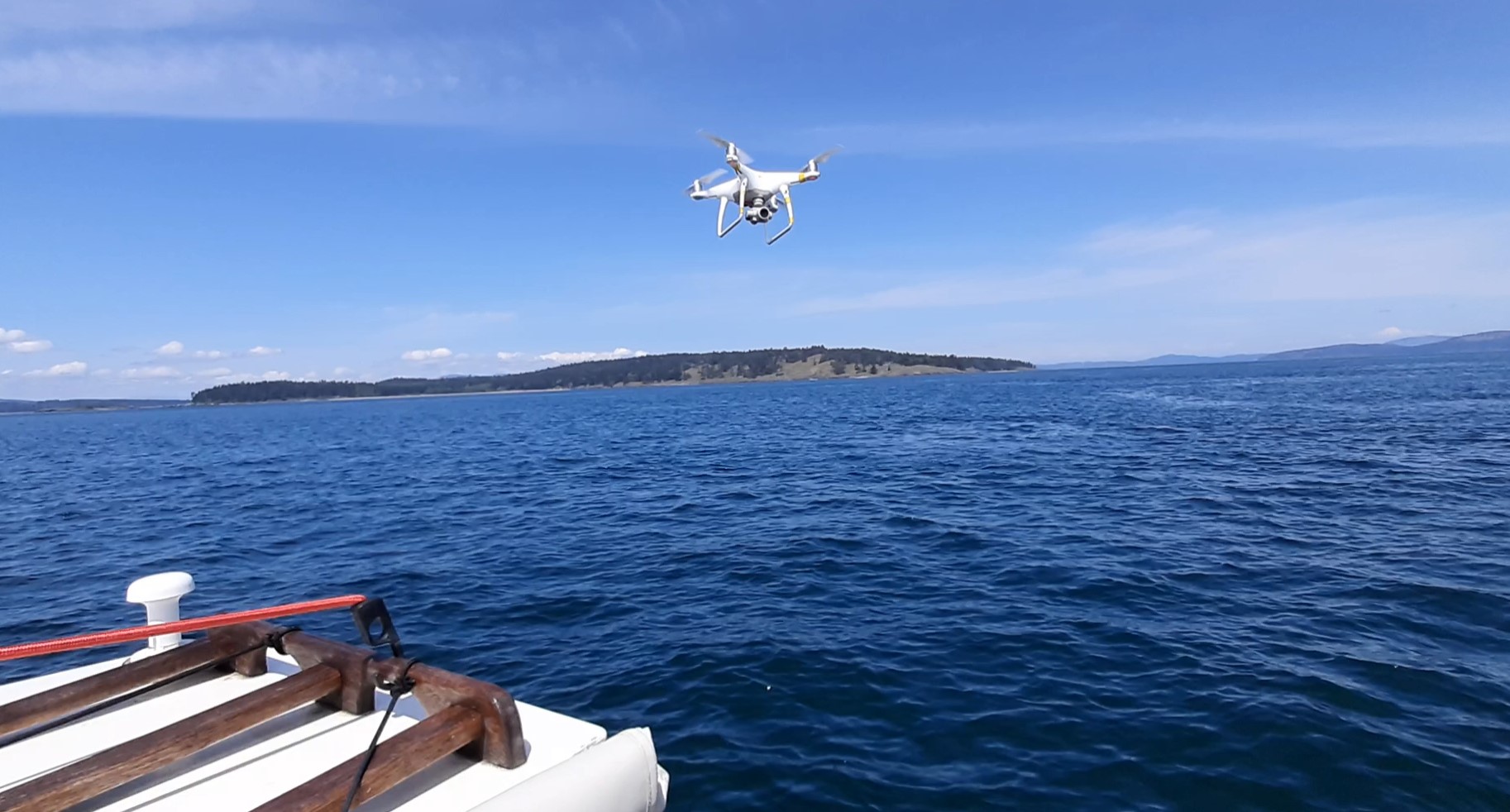 Let us know how we can serve you!
Call or text us at 250 507 6421
See our photo gallery below:
NEW! Burials at Sea Services.
Captain David Carlos is also a Chaplin and has done many burials at sea in the past. At this time given the COVID pandemic and size of the small vessel we can take a maximum of 2 passengers. We launch out of Sidney Marina onless otherweise directed.

The urn for sea burial MUST be enclosed and encapsulated in a submersible, dissolving container as pictured. We do not bury at sea non-cremated bodies at this time. Drone footage documenting the burial at sea is optional for an extra fee.

The boat charter includes a cruise 3 miles from land followed by pause for a brief Bible message and prayer from the Captain. After this, the urn is placed into the sea by the family representative.
Usually the sea urn will dissolve and submerse within 1 to 3 minutes. Flowers can be scattered and join it at this time as well.

GPS coordinates are taken and we then cruise back to the dock.


A certificate of Burial at Sea is issued confirming the name, date and GPS coordinates is issued.
Earth safe containers for sea burial from Canada Shop Here
To make an burial arrangement, you must call Capt David Carlos at 250 507 6421 or email at straightline8@gmail.com