Hyperspectral Remote Sensing with the Quantum Systems Trinity F90+ RAPS in Canada
Victoria Air Photos and Survey is now officially taking our drone services to the next level by employing the state of the art Quantum Systems Trinity Hybrid RPAS
VAP pilots are fully trained, experienced, and Transport Canada Advanced qualified to put this drone to work for our customers. Moreover, we are fully insured ($5 Million) for each drone flight with our partners at SKYWATCH Drone Insurance.

This new platform in our drone fleet will allow us to offer much more complex, demanding and detailed scans for a wide range of applications including the environment.
The new system will also allow for a much greater range and scan area (over 1000 acres). See use cases for real life examples.
Also known as imaging spectroscopy, Hyperspectral is used for the detection and identification of minerals, terrestial vegetation, and human made materials and backgrounds.
There are many applications which can take advantage of hyperspectral remote sensing we offer:

► Atmosphere: water vapor, cloud properties, aerosols
► Ecology: chlorophyll, leaf water, cellulose, pigmemts, lignin
► Geology: mineral and soil types
► Coastal Waters: chlorophyll, phytoplankton, dissolved organic materials, suspended sediments
► Snow/Ice: snow cover fraction, grainsize, melting
► Biomass Burning: subpixel temperatures, smoke
► Commercial: mineral exploration, agriculture and forest production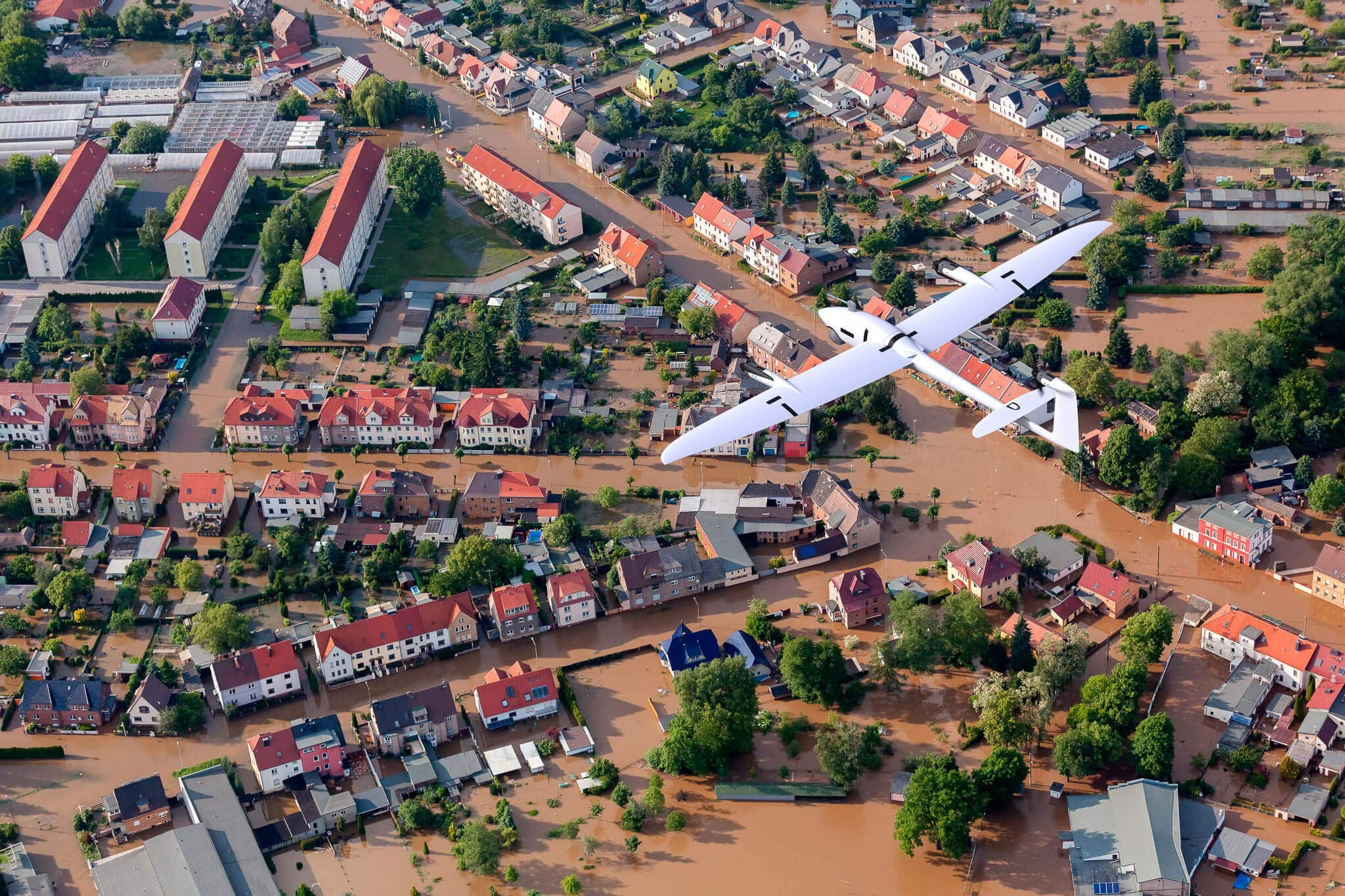 With new drone and sensor technology, VAP is now able to offer our clients Hypserspectral, Infrared/thermal, as well as LIDAR scanning (soon) and other estensive mapping capability. Using our new hybrid/fixed wing long range RPAS, we are now able to scan small acreages as well as very large plots of land in one flight well.
Contact us at 250 507 6421 for a free consultation and quote!
Our new platform can accomplish large, complex scans and collect data for analytics like no other drone on the market. The amazing array of interchangeable sensor payloads, aircraft performance qualities and capacity on this RPAS is simply unmatched.
Environmental assessments and surveys have benefited greatly from this new system's unprecedented capabilities to detect variables in surface materials.

Our Equipment and Sensor Specifications
The Trinity F90+ leverages this platform and improves many aspects to offer professional users even more functionality at an unbeatable price.
► Reliable and integrated design



"The Trinity F90+ as a product that meets the requirements of professionals. It was started from scratch with a highly integrated industrial product in mind."

You can see the result in every detail, such as the optimized electric layout, the efficient cargo container or the clean finish of the outer shell. This unique system truly showcases the best of German engineering.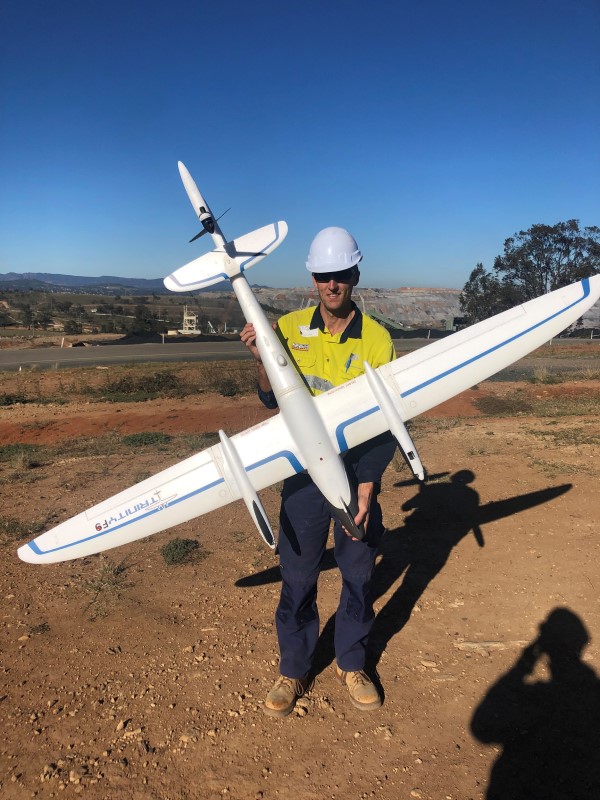 ► The eVTOL Fixed-wing Mapping UAS for Professionals
► 90+ minutes*/ 60 minutes flight time

►

wide range of high precision sensors, e.g. dual RGB & NDVI payload and 42 MP HighRes RGB

►

PPK including Quantum-System iBase ground reference station powered by

u-blox

►

Powerful motors for even more reserves in all situations

►

Live Air Traffic (ADS-B) incl. QBase 3D Mission Planning

►

2.4 GHz telemetry with up to 7 km command & control range

►

Optional ADS-B Mode-S transponder
► The best equipment available for excellent surveying results
► For highest image quality
We provide payload configurations up to 42 MP. The portfolio is supplemented by multispectral cameras from Micasense, including the Altum with its included thermal sensor.
► Dual payload option
Thanks to the large payload capacity, a combination of a high-res RGB camera and a multispectral camera is available. This results in completely new possibilities that save time and money.
► Video on Payloads
► Other Mapping Applications
Working with our team including a BC Land Survayor, we are are also able to achieve survey grades results using Ground Control Points.
The main areas of operation for environmental drone survey assessments:
• Flood risk assessment- This is to assess how likely it is that a building or proposed building will flood. If a building is thought to be at risk it will receive a designation of either Band 1 (200:1 chance of flooding in a year) Band 2 (between 200:1 and 75:1 chance of flooding annually) or Band 3 (greater than a 75:1 chance of flooding annually, currently thought to account for around 4% of flood risk properties in).
• Contaminated land assessment- Contaminated land surveys are carried out to assess the level of threat posed to existing or proposed buildings. Land can be contaminated if it is on or near a site that is currently or has in the past been used for industrial or waste disposal purposes. Such surveys form part of the due diligence that must be carried out before construction or modification of a real estate asset can begin. Both during and after construction a contaminated land survey could be an important factor in informing risk management strategies.
• Environmental screenings- Provide a general overview of environmental risks proposed to an existing or proposed real estate development. The screening can help gain a picture of: whether or not the property in question might have been damaged by undermining, whether the property might be susceptible to ground gas, the closeness of government licensed waste disposal facilities and an assessment of a properties water resource vulnerability to contamination.
• Fire risk assessment- All work premises in Canada must have a fire risk assessment. The assessment is designed to ascertain what could start a fire, how the fire could be dealt with and ensuring that the staff will be sufficiently warned of a fire, have exits from the building and a safe place to congregate afterwards.
Please contact RPAS Pilot, Sensor Operator and Manager David Carlos at 250 507 6421 or
email