Golf Course Scouting with Drones
Identifying Grass/Green Variability with RPAS: Evaluating Plant Health and Detecting Stress with Drone Data
Introduction:
VAP's RTK Pro drones help you to assess plant health and spot crop variability in real time with your drone pilot. This puts you in the driver's seat and allows you to lower costs and maximize the plant helath along the way.
Plant/grass health algorithms help highlight variability and make it easier to spot plant stress. For many, it can be hard to determine where to start, or how you can start collecting actionable insights with drone service providers. We want to help you.

See our latest video of a pro golf course VARI index scan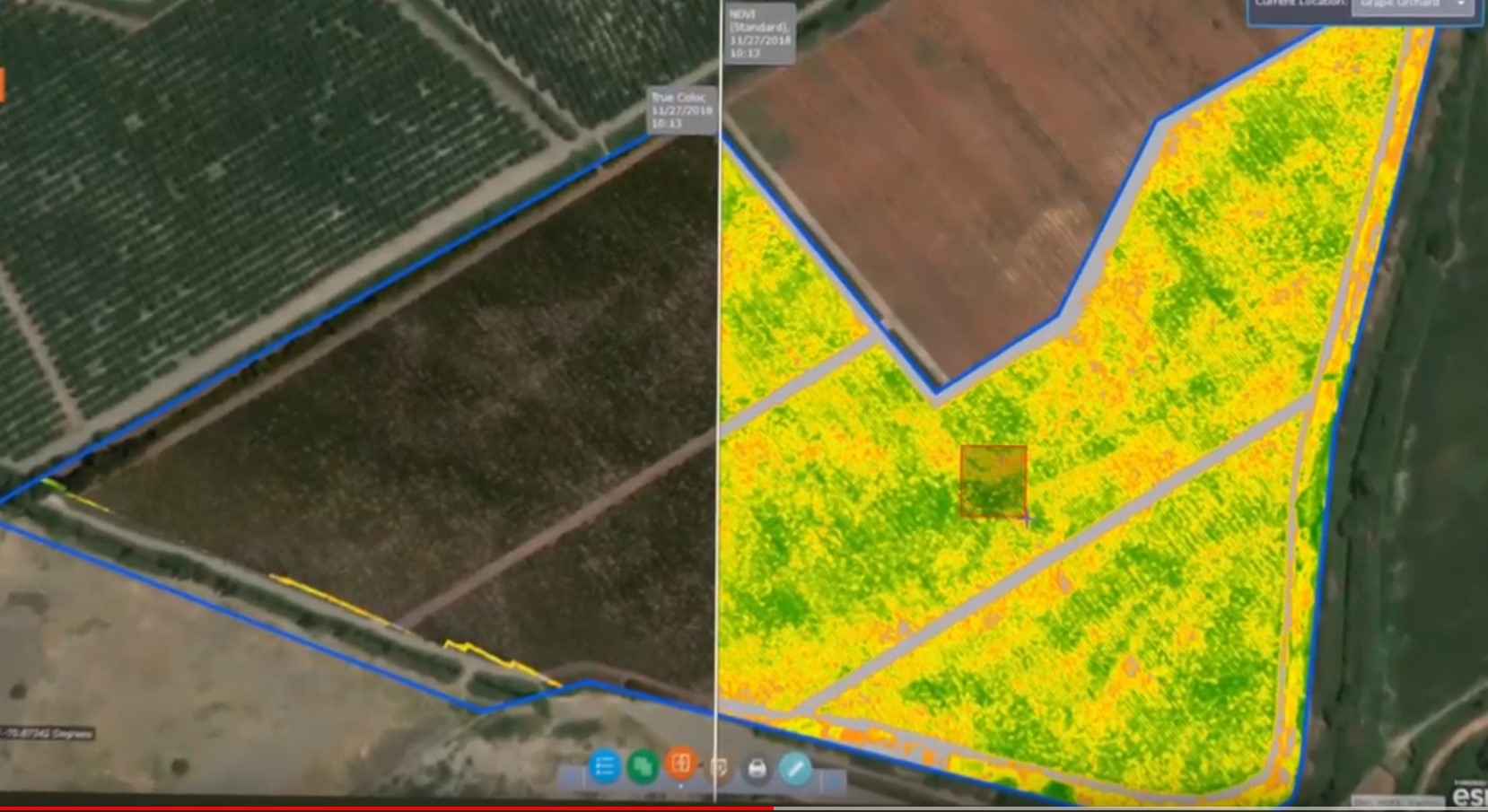 Identifying Grass/Plant Status Variance:
Why are drones such good tools for golf course scouting?
Put simply, we're able to measure plant health using drone imagery because healthy plants reflect light differently than unhealthy plants. Plants that are healthier tend to reflect more green light than red light, which is why they look green. Plants also reflect near-infrared light that is invisible to the naked eye, but can be detected with near-infrared sensors.
Using plant health algorithms, you can identify key areas of crop stress and diagnose problems such as pests, disease, irrigation or fertilizer issues, and more. Once you have a better understanding of what's happening in your field, you can work with your agronomist to diagnose and treat issues fast, before they spread.
NDVI Plant Health Algorithm
This should be all you need. The Normalized Difference Vegetation Index (NDVI) is a commonly used remote sensing algorithm intended to measure a plant's overall health. NDVI has been the standard for understanding plant health in the agriculture industry for many years. In the past, Near Infrared imagery has typically been captured by satellites or manned aircraft, but now drones are changing the game.
Previously, it may have taken weeks or more to receive NDVI imagery from satellites. Today, you hire us to collect NDVI imagery on demand, making it both more affordable and accessible than ever.

Why we Use the NDVI Algorithm?
As a drone service provider at Victoria Air Photos and Survey, we may use NDVI imagery captured using RGB cameras that are modified with an NIR filter, Near Infrared or use Multispectral cameras.
While RGB cameras should suffice for most needs, some cameras are specifically designed for agricultural needs. NDVI images are better suited to analyze and detect the smallest amount of crop stress by reading the near-infrared light and picking up on any reflection from plants. In some cases, you can identify crop issues a few days earlier than with the use of standard RGB sensors.

The future solution is finally here!
Ever since drones began appearing on farms, and golf course managers have dreamed of creating instant maps of their fields. That's why we have access to Live Map, a new real-time mapping tool that makes that dream a reality. Changes happen fast during the season. Having access to timely, accurate information in the field is key to identifying and minimizing the impact of pests, disease, and other issues. Where you wait days for airplane or satellite imagery, or spend hours uploading and processing a typical drone map, Live Map can capture a field map in minutes as the drone flies.

Live Map can provide plant health insights without the need to head back to the office to upload imagery—all without a laptop, or even internet or a cellular connection. All you need is our RPAS/drone and an iOS mobile device. It's never been easier to get plant health insights and stop the spread of pests or disease in its tracks.
Real-time processing of drone imagery means you can get to work immediately in the field. No more wasted time traveling back and forth or waiting for images to upload and process. Live Map is the complete crop scouting tool
Conclusion:
Now that you have a greater understanding of aerial imagery and the various ways to measure plant health with drones, you can begin to leverage this information on the golf course. We can also can meet and arrange a free demonstration and plant a service agreement for the future.

The agricultural technician and drone service provider Carlos has put together this new video from a recent project to assist you in learning how the drone data, maps and scans can help you detect problem areas on a typical golf courses and much more.
Ground-Truth All Your Findings. Some Other Considerations:

"It is extremely important to put your boots on the ground — every NDVI map should still be ground-truthed." — Norm Lamothe, Deveron UAS Corp
Remember that no matter which algorithm you choose to measure plant health, you should follow up with inspection. Measuring plant health allows you to see variability, but it won't tell you why that variability exists. You should always get out in the field to ground-truth any crop variance you discover
Order your free demonstration from Victoria Air Photos and Survey

Please contact drone/agriculture service provider and David Carlos at Victoria Air Photos and Survey at 250 507 6421 or EMAIL US for a free demonstration of how Drones can help you improve your golf course, your fields and overall plant health this season.